by Joy Casey
The YWAM base in Addis Ababa cares for children who, through the vagaries of life, have found themselves parentless trying to survive on the streets of the teeming capital city of Ethiopia. Over the past seven years, many children have been rescued from dangerous and abusive situations and given a place where they receive unconditional love and are introduced to the Savior who heals all wounds. The boys live in Joshua's House and the girls live in Ruth's House.
Jerusalem has been living at Ruth's House in Addis Ababa since she was fourteen. She is now a lovely young woman, twenty years old, who has graduated from school and is in training for hotel management. The mom and dad of Ruth's House will care for her until she finishes school and can find a good job, and then they will help her get settled in a safe place to begin her career.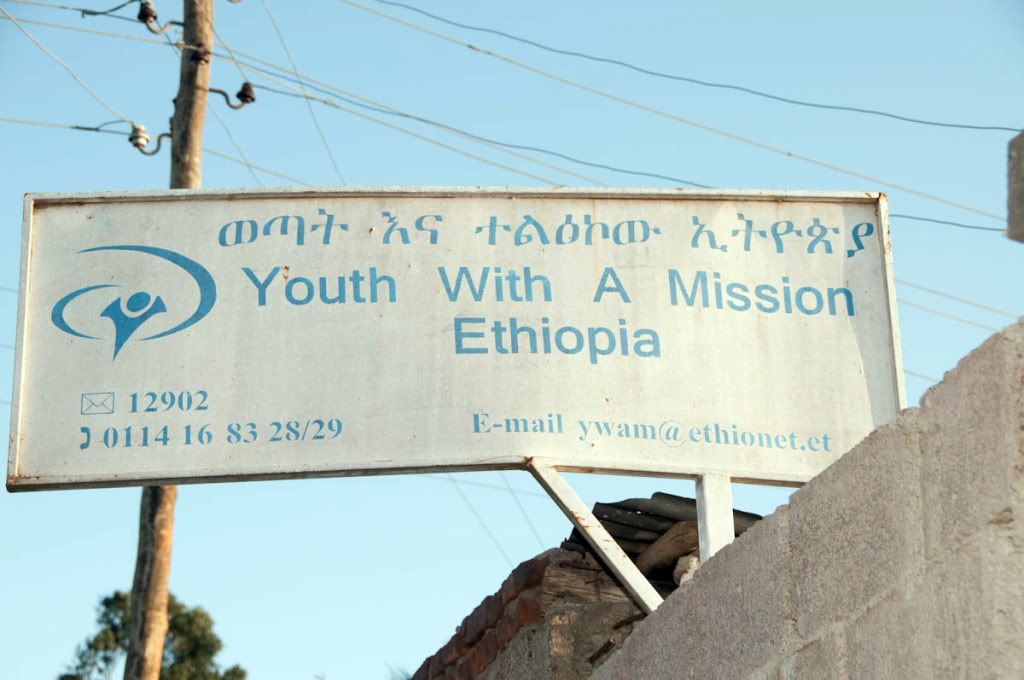 Raised in a M*sl*m home in the Harar area of Ethiopia, Jerusalem miraculously came to know Jesus as her Savior when she was 11-years-old. When her relatives and village heard of this blasphemy, she withstood several years of intense pressure to deny Jesus and turn back to her old faith. Upon becoming a woman at thirteen, she was given an ultimatum: turn back or leave. She could not deny Jesus, so she had no choice but to leave her family and village.
It was months of walking, begging for food and surviving the threat of snakes and hyenas before this young teen found herself, frightened and alone, among the 3.5 million people in Addis Ababa. Every day she prayed, "Please, Lord, cover me with your wings! Be at my side and protect me!" It wasn't long before the YWAM street ministry team found her and took her in to live at Ruth's House.
Small Acts of Kindness
Jerusalem is very involved in her church, leading the youth and worshiping with the choir. She radiates her love of Jesus and old and young are attracted to her. Ruth's House is in a very impoverished part of Addis Ababa and Jerusalem began to notice a very poor, blind, lady living close by who obviously needed help. Jerusalem started going to her house, washing her dishes, making her tea and cleaning her tiny, dirt-floor room. If she had extra money, she would buy her coffee or vegetables and took it upon herself to check on her daily. The two have become very close with Jerusalem referring to her as "my mother".
About a month ago, her pastor asked her to share during church about her service to this poor woman and she was amazed when her story ignited many of her peers and other people in her church to want to reach out to the less fortunate. Other young people are now wanting "their own widow" to take care of and Jerusalem is more than happy to introduce them to the many needy people she knows. She has had church people press a few birr into her palm "for your widow," and Jerusalem faithfully uses every penny to pick up a little something for her. If she has nothing, she will pick a flower beside the road and place it in her hand for her to smell and in this small way express her love. Her "mama" does not rebuke Jerusalem when she shares about Jesus, but simply states that she knows she was sent to her by God.
This gentle, beautiful Ethiopian woman is an example to me and many others. She reminds me that I don't have to do big things, only small things with great love. Every act of kindness is seen by our Heavenly Father and brings unbelievable joy to His heart.